October 16, 2014
Comments Off on Go to Where Your Customer Is 2000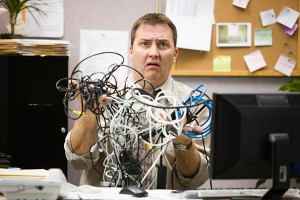 I'm a geek and given the choice I will always choose to hangout with my own "kind". Having launched a product and started a service business I quickly realised that I had to break out of my habits and start going to where my customers really are. That's why, when I was given the opportunity to speak to an entrepreneur and startup founder about this subject, I immediately jumped on board.
Jeremy Kagan is the founder & CEO of Pricing Engine. A web service that helps the "little guy" make the most of online advertising by optimising their resources and budget, while making suggestions on what ads they should invest in. Last May, instead of going to Internet Week in NY or TechCrunch Disrupt, Jeremy decided to build a group of experts and go to where their customers were.
Pricing Engine along with the guys from GinzaMetrics, nowSpots, OwnLocal and Sailthru, started Local Innovation Labs. A group of venture-backed technology startups who are dedicated to serving and supporting local media by providing revenue generating opportunities. In May, the group packed their bags and headed over to the Media Finance Focus 2012 conference in Las Vegas, where all the old school people were.Here's the experience in Jeremy's words:
"So we went to this conference to kick off what we call Local Innovation Lab and we had basically 5 compatible companies. We did a panel where we talked about how these guys have these great assets, and how there's good news in digital for them. It's not all bad news. They have great assets and they are totally leverageable. We're here to give you the arms in the fight against the people who eat your lunch money."
LiL stand at the conference
The results of this initiative were incredible. People approached them to congratulate their move, they built connections and gained introductions into their organisations.