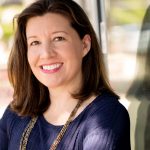 In this deeply personal talk, writer Amy Bickers shares the challenges she faced following a traumatic incident, and the insights she took away from it. She shows how the cinematic structure of the stories we're raised on isn't the right way to look at the structure of our own stories. Amy Bickers writes frankly and often humorously about such topics as grief, post-traumatic stress, and the antics of contestants on The Bachelor. A former newspaper journalist and associate editor at Southern...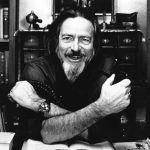 Alan Wilson Watts (6 January 1915 – 16 November 1973) was a British-born American philosopher, writer, and speaker, best known as an interpreter and populariser of Eastern philosophy for a Western audience. Born in Chislehurst, England, he moved to the United States in 1938 and began Zen training in New York. Pursuing a career, he attended Seabury-Western Theological Seminary, where he received a master's degree in theology. Watts became an Episcopal priest in 1945, then left the ministry...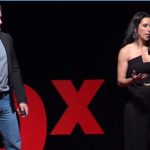 This talk was given at a local TEDx event, produced independently of the TED Conferences. Environment and health conscious entrepreneurs explain how eating healthy can save the environment as well. This married couple has spent their careers devoted to health, nutrition and the environment, working together as a duo developing many mission-driven organizations. FIU alumni Brian Machovina '91, MS '94, and Eileen McHale '93 are the inventors of Yonanas, a kitchen appliance that turns frozen...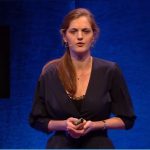 This talk was given at a local TEDx event, produced independently of the TED Conferences. Anna Verhulst (23) is a fifth year medical student at Maastricht University, doing her internship in Eindhoven. She has a particular interest in the fields of oncology and sports medicine, but isn't quite sure yet what kind of doctor she wants to become when she graduates in 2016. Anna is a keen writer, sharing her experiences as a junior intern through columns, essays and opinion pieces. A selection of her...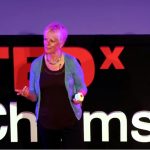 In order to eat less, most think prohibitively: "I'm allowed these, but not those" or "I mustn't eat any more." This can create a disastrous relationship with food; perhaps complying initially, only to rebel later. Instead of obeying rules, what works is a strong sense of freedom… then making choices. Gillian Riley is an author whose work focuses on the mindset behind overeating. She teaches techniques that break patterns of eating behavior, delivering control that lasts. Weight loss,...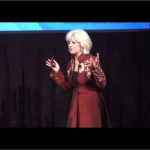 Sandra Bond Chapman, PhD, founder and leader of the Center for BrainHealth at UT Dallas relates new scientific evidence that you literally can think your brain smarter and healthier. She debunks long-standing beliefs about what smart is and shares proven strategies to expand your brain span to more closely match the ever-increasing human lifespan. Whether you are young or old, Dr. Chapman will inspire you to test the limits of your own brain potential. Your brain is your greatest asset and natural...