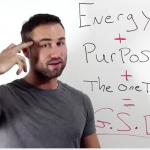 Watch this video and learn how to organize your life in one week. ...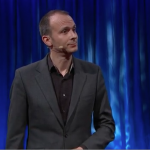 Challenges and problems can derail your creative process … or they can make you more creative than ever. In the surprising story behind the best-selling solo piano album of all time, Tim Harford may just convince you of the advantages of having to work with a little mess. ...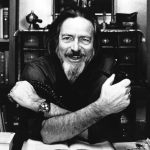 Alan Wilson Watts (6 January 1915 – 16 November 1973) was a British-born American philosopher, writer, and speaker, best known as an interpreter and populariser of Eastern philosophy for a Western audience. Born in Chislehurst, England, he moved to the United States in 1938 and began Zen training in New York. Pursuing a career, he attended Seabury-Western Theological Seminary, where he received a master's degree in theology. Watts became an Episcopal priest in 1945, then left the ministry...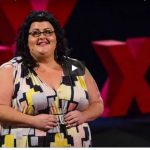 We live in a culture where being fat is believed to be universally bad and something to be feared. This fat phobia is keeping many of us, regardless of our size waiting to be the after photo before we truly start to live our lives. Kelli Jean Drinkwater unravels the complex relationship we all have with body size and shows how radical body politics can be the antidote to body shaming culture. Kelli Jean Drinkwater is a multi-disciplinary artist and activist recognized internationally for her creative...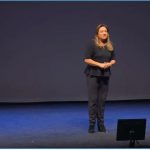 Business woman and former Dragon Norah Casey went on a quest to unearth the science behind the crippling debilitation of grief following the death of her husband and reveals the secret to igniting your passion for life (and it doesn't involved "five stages"). Broadcaster and publishing entrepreneur Norah Casey was formerly a Dragon in the popular television series Dragons' den and is a well-known radio and television personality. Her documentary exploring issues around death and the Irish...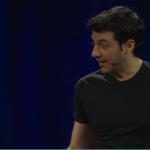 Tim Urban knows that procrastination doesn't make sense, but he's never been able to shake his habit of waiting until the last minute to get things done. In this hilarious and insightful talk, Urban takes us on a journey through YouTube binges, Wikipedia rabbit holes and bouts of staring out the window — and encourages us to think harder about what we're really procrastinating on, before we run out of time. ...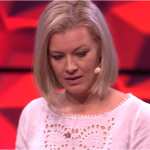 We like to think that we are one in a million, but what happens when that's exactly the news that you don't want to hear? Peta's extraordinary story and that of her family is one that is desperately sad, but it has forced her to connect with others in ways she could never have expected. Peta Murchison is a mother dedicated to raising awareness for Batten Disease – a rare degenerative genetic disease that affects otherwise healthy children who can sing, dance and bounce. From a young...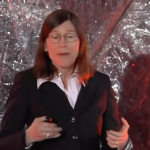 Barbara Oakley, PhD, PE is a professor of engineering at Oakland University in Rochester, Michigan. Her research focuses on the complex relationship between neuroscience and social behavior, and has been described as "revolutionary" by the Wall Street Journal. Oakley's books have been praised by many leading researchers and writers, including Harvard's Steven Pinker and E. O. Wilson, and National Book Award winner Joyce Carol Oates. ...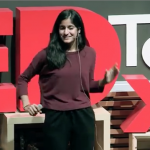 Aliya Dossa has a story to share. Actually, she shared exactly 101 stories through her project called "101 Days, 101 Strangers, 101 Stories," where she documented the stories of 101 individuals in as many days. In this TEDx talk, Aliya shares some of the stories she discovered and talks about how the conversations she had with these strangers allowed her to learn more about the dynamics of trust and human interaction. More importantly, she explains how the environment around us, our economic...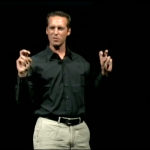 Bruce Muzik presents a riveting talk about the devastating impact that withholding secrets can have on our lives and what to do about it. Bruce Muzik is a world class trainer and speaker. He is known as the "white man that lived for 6 months in a black ghetto" in post-apartheid South Africa. His passion is having people experience unprecedented freedom and happiness, through being Authentic. ...